What Are the Benefits of Metformin for PCOS or Diabetes?

Metformin (Glucophage) offers a number of possible benefits for treating symptoms of PCOS or diabetes.

Lowering of Insulin, Testosterone, and Glucose Levels

Quite a number of studies indicate Glucophage reduces insulin, testosterone and glucose levels -- which reduces acne, hirsutism, abdominal obesity, amenorrhea and other symptoms.

In one study conducted at Virginia Commonwealth University, 24 obese PCOS women were given metformin or placebo. The 11 women who received the treatment experienced a reduction in insulin levels, which slowed the activity of an enzyme in the ovaries that stimulates excess production of testosterone. As a result, testosterone levels also dropped.

This drug appears to do the same for non-obese PCOS women, according to a study from the University of Medical Sciences in Poznan, Poland. Thirty nine PCOS women were given the drug for 12 weeks. They had improvements in insulin, testosterone, hirsutism and acne.

---
Special Report Reveals
Natural Alternatives to Metformin

---
Prevention or Delay of Onset of Diabetes

Glucophage may help to prevent diabetes, according to a study at George Washington University.  In this study, 3,234 non-diabetics with elevated blood glucose were given metformin, placebo, or lifestyle recommendations. The incidence of diabetes in the treatment group was 31% less than in the placebo group.

Restoration of Normal Menstrual Cycle

A number of studies have shown that menstruation can be restored in many women with PCOS.

For example, in a study at Jewish Hospital in Cincinnati, 43 women who were not having periods took metformin, and 39 of them resumed normal menses.  In another study at Jewish Hospital, 11 teenage girls with PCOS were put on this medication and a high-protein, low-carbohydrate diet. Ten of the 11 girls resumed regular periods.

After 2.8 years in the study, the incidence of diabetes in the placebo group was 11 per 100 people. In the treatment group, the incidence was only 7.8 per 100 people.

Improved Chance of Pregnancy

A study of 48 women with PCOS and infertility was conducted at the Baylor College of Medicine. They were first given metformin and 19 of them resumed menstruating and showed indications of ovulation. But 10 required clomiphene (a fertility drug) in addition to this drug in order to show evidence of ovulation. Twenty women of the 48 (42%) became pregnant. However, 7 of the 20 miscarried.

Reduced Risk of Miscarriage

Another aspect of PCOS-related infertility is the tendency for repeated miscarriages.

A study from the Hospital de Clinicas Caracas in Venezuela looked at 65 women who received Glucophage during their pregnancies vs. 31 who did not. The early pregnancy (first trimester) loss rate in the treatment group was 8.8% as compared to a 41.9% loss in the untreated group. Of those women who previously had miscarried, 11.1% of the treatment group miscarried again, while 58.3% of the untreated group again miscarried.

Reduced Risk of Gestational Diabetes

In another study at Jewish Hospital in Cincinatti, gestational diabetes risk was evaluated in two groups of PCOS women. The first group was 33 non-diabletic women who had conceived while taking Glucophage or took it during their pregnancy. This group was compared to a group of 39 PCOS women who did not take it. Only 3% of the treatment group developed gestational diabetes as compared to 31% in the non-metformin group.

Weight Loss and Other Benefits

This medication may contribute to weight loss in some diabetics.  However, weight loss does not appear to be one of its primary benefits.  It may also be of some value improving success with in vitro fertilization, lowering cholesterol, and improving energy.

Related Articles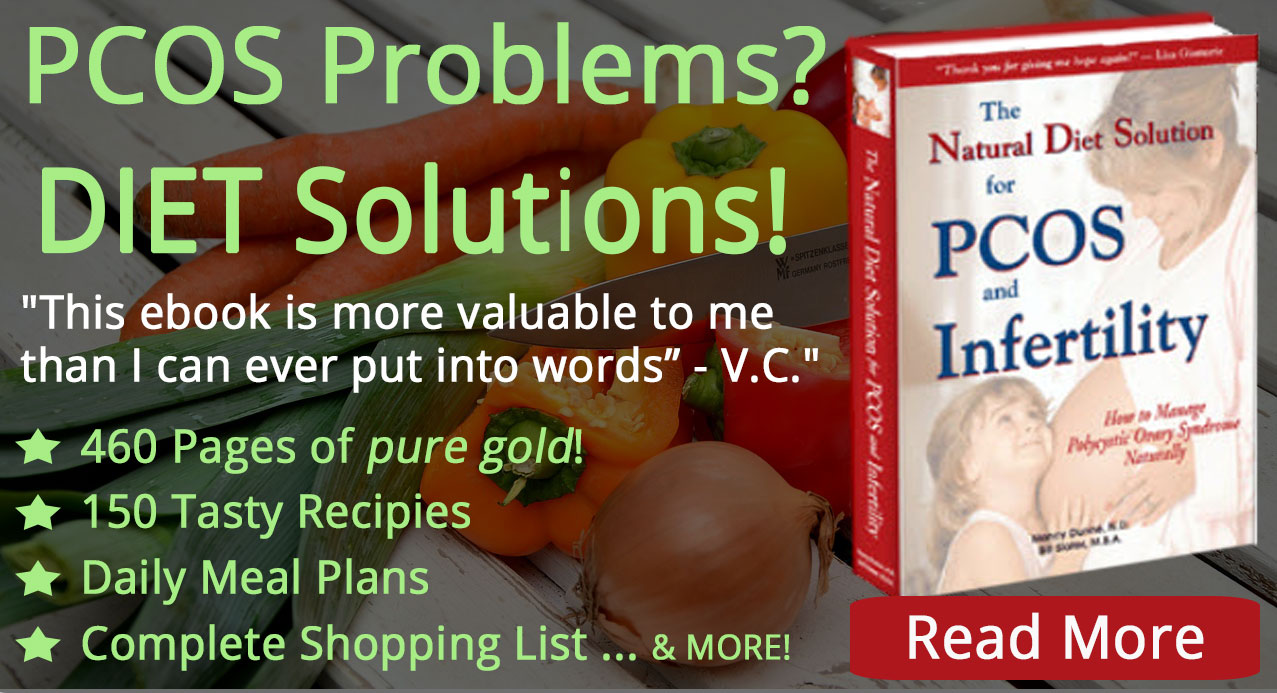 E-Books to Help You Manage PCOS