Want to try the all-natural approach
by Dianna
(Denver CO U.S)
Hi my name is Dianna and I to have been diagnosed with PCOS.....I am 20 years of age and was diagnosed when I was 18 do to my own research......

I am now seeing a reproductive specialist that has me on the pd Provera and wants to start me on Clomid soon....I was given an HSG test (x-ray) of the uterus....the test came back normal... after reading the stories on this website it makes me want to try the all natural approach because I feel that would be best.... I very happy to start young so that I have to time to really weigh my options.... For all the women that are trying and the ones that have made it,,. that makes me even more happier... I know it can be done and I won't give up... baby dust to all of you.

##########

Editor's comments:

These web pages contain some tips for fertility and better health in general:

Control PCOS and Infertility: Ten Essential Tips

PCOS and Inferility: Natural Therapies and How to Get Pregnant

Also, a good resource is this book: The Natural Diet Solution for PCOS and Infertility .




Join in and write your own page! It's easy to do. How? Simply click here to return to PCOS Success Story.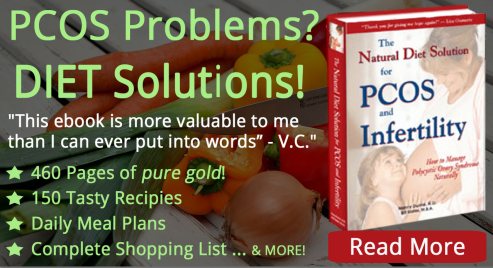 E-Books to Help You Manage PCOS