Vitex: Acne, Hair Loss and Inflammation

We haven't seen any recently published research studies to show that vitex helps to reduce acne. More research is needed.

However, there are a couple of older reports of acne being help by the used of this extract.

In one study, a chasteberry preparation was used in women with menstrual cycle abnormalities. Acne was either eliminated or improved during treatment.
In another study, 117 women with four different types of acne were treated with a chasteberry preparation for 1-2 years. Improvement was seen after 6 weeks and by 3 months, about 70% were free of acne. Some treatment relapses were observed after 3-6 weeks.

Is It Helpful for Hair Loss?

Medical research is now showing that prolactin inhibits hair growth. It inhibits hair shaft elongation, shifts hair follicles from the active phase to the resting phase, and impairs the function of cells in the hair bulb in your scalp.

In other words, too much prolactin is a contributor to hair loss. Chronic inflammation is also detrimental to hair growth.

To the extent that vitex can help to reduce high levels of prolactin and act as an anti-inflammatory, it might help to slow down hair loss.

Vitex is Anti-Inflammatory

Chronic inflammation and oxidant stress is a major problem for women with PCOS. Inflammation and oxidant stress worsen symptoms and disturb hormone balance.

In addition to its other benefits, vitex also appears to have anti-inflammatory properties, including inhibition of lipoxygenase, which is a central player in the inflammatory process.

It also appears to be an antioxidant, thus reducing oxidant stress. Oxidant stress is a condition where you have unstable molecules in your body that cause cell damage.

Also, some number of women with PCOS have "estrogen dominance", which means they have way too much estrogen in relation to progesterone. When levels of estrogen are too high, oxidant stress occurs in the hypothalamus gland in the brain, which in turn appears to cause excess prolactin to be produced.

Chronic inflammation also causes your ovaries to produce more male hormones. An excess of male hormones cause hair problems such as hirsutism and hair loss, and interferes with ovulation.

See Related Articles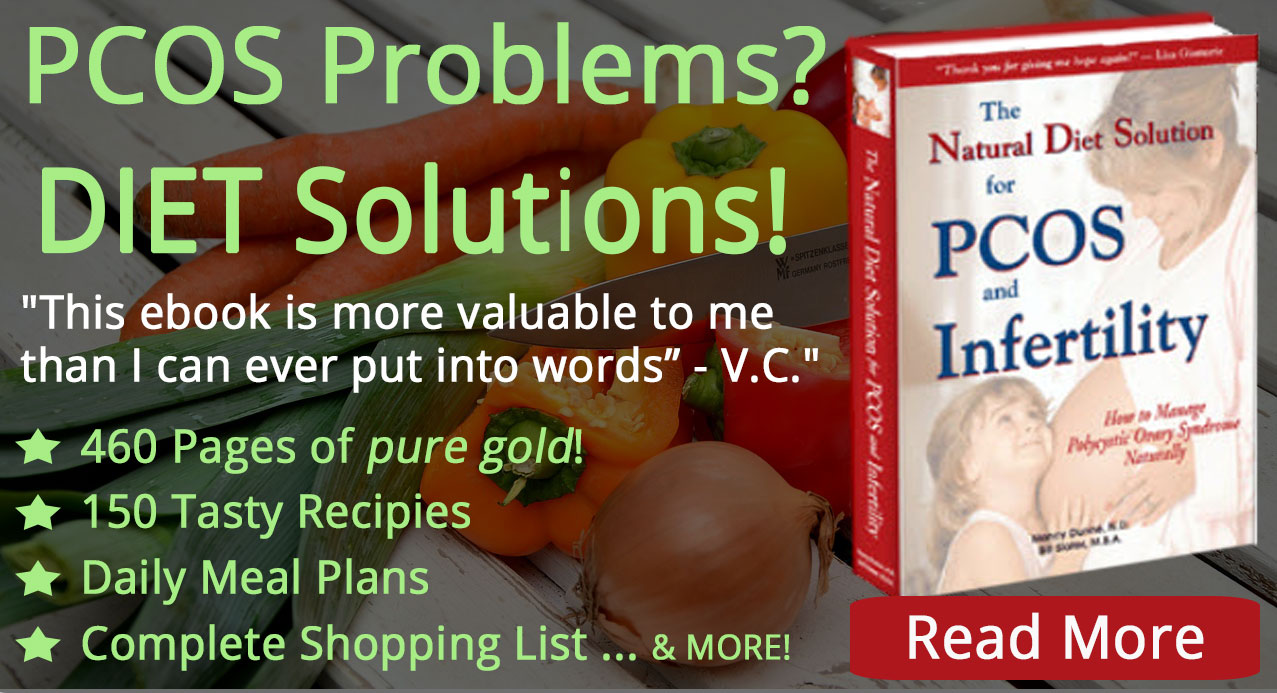 E-Books to Help You Manage PCOS