Today I Went To See An Endocrinologist
by lenamarie
(Seattle, WA)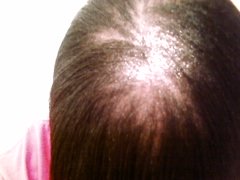 2/07
(This is Part 5 of a story continued from part four of Lenamarie's story).

I was so surprised we had time to talk about all my medical problems that I felt was relevant and she really listened.

Well in Dec 09 when I felt the pain this time, I went to work working on making me a baby. I laid there with my hips raised for a few min and then I remembered my ovaries are high up. When she saw them she had the stick tilted up toward my belly button. So, after I laid there I turned over and lay on my belly. Of course I didn't think it would work and forgot totally about it because of the holidays and stuff.

In Jan 2010 I had no period and was just thinking it's my PCOS.....but I was pregnant :). It became a short lived moment of happiness because I lost the baby in Feb of 2010. I never want to go through that again so I want to get pregnant next time and stay that way.

To any of you woman on here who has diabetes and wants to have a successful pregnancy PLEASE READ THESE WORDS!!!

She was upset that anyone would give me Clomid in the first place because I didn't have my sugars in good control and my A1C was still too high.

She said a person with diabetes should have an A1C of 6 or lower and my last one I did before I was pregnant was 7.9.

She took a lot of labs and sent me to talk to a diabetic nurse to help me get better control of it.

She also listed to my multi-symptom list of health problems.

She searched for like 20 min looking for the right kind of Internal Medicine physician.

I didn't even know what that was...she said what I was asking her for. Someone who will not just look at one problem but all (diabetes, PCOS, high blood pressure, high cholesterol, alopecia, and what I thought was eczema) of them and how they are affecting my body.

There was a lot more and if you want to know more I am happy to let you know. I just really thought this might be the first steps in the right direction

~~~~~~~~~~~~~~~~~~

Editor's comments: An Internist (MD) is a good resource. They tend to be "gatekeepers" by keeping tabs on your general health and referring you out to specialists as needed.

Diabetes is usually accompanied by insulin resistance. Insulin resistance messes up all of your hormones and increases the risk of miscarriage.

People like LenaMarie can benefit from a diet that deals with insulin resistance, such as the diet found in this PCOS book.


Join in and write your own page! It's easy to do. How? Simply click here to return to PCOS Success Story.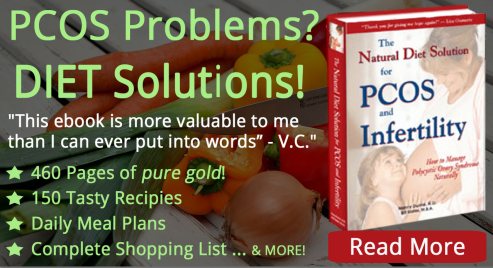 E-Books to Help You Manage PCOS