Have PCOS but Hoping to Have a Future
by Jay-Leigh
(South Africa)
My name is Jay-Leigh and I am 20 years old.

I was 17 when I first fell pregnant, and through a lot of pressure and nonsense from my family decided to have an abortion (bad choice, I know).

On the 8th February 2011, I was diagnosed with PCOS.

Have already changed over to the low GI diet and am going back to the gyne on the 2nd March to find out about other treatment options.

I am ready to have a baby, and my fiancé and I would love to become parents.

After struggling for 11 months after the abortion, I hope that I can be able to eventually put a success story on this site.

~~~~~~~~~~~~~~~

Editor's comments: Hi Jay-Leigh, PCOS is something you acquired before you were born. It's something you'll need to manage for much of the rest of your life.

So it's good news that you're improving your diet. A low glycemic index diet is a huge step toward gaining control over this disorder. You'll also want to reduce the glycemic load, which is a more important concept than the glycemic index.

Are you exercising? Regular exercise will help you in so many ways.

When you visit your gynecologist, ask for a vitamin D test. If your test comes out on the low side, taking supplemental vitamin D will help with the PCOS and with fertility.


Join in and write your own page! It's easy to do. How? Simply click here to return to PCOS Success Story.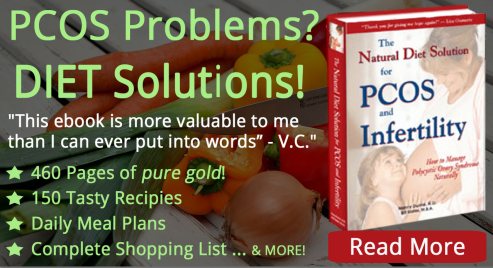 E-Books to Help You Manage PCOS