Done this before but Making Progress
by Ashlee Gabel
(Dyersburg, TN, USA)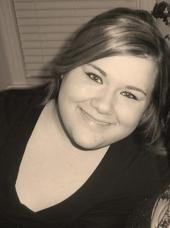 Me

Well my name is Ashlee, I am 22 years old and I live in Tennessee. Anyways, I was diagnosed with PCOS when I was 18.

At the time I didn't take it serious because I really didn't care. But now I am married and want a family.

I have been on Metformin and Spirnolactone and Desogen (birth control) it really helped me for a while, until me and my husband lost our insurance and I couldn't afford the meds. Well a few months ago we got some insurance through his new job, and things where so bad when I went back to the doctor.

My diabetes was awful my sugar was so high that i passed out in the clinic that day. My doctor made me go to a diabetic doctor to get my diabetes under control so that my ovaries would work.

Well I will tell you something I am doing really good, I take my meds everyday, I eat healthier and I exercise, and my sugar is doing 100 percent better.

So if you're active and eat right and do what the doctors tell you then it will be ok.

And this month I started my period on my own!

Things are only going to get better from here! I have learned to accept my PCOS, and it has made me a better person!

###################

Ed. comments: Eating a healthier diet, especially a "low glycemic load" diet will do wonders for anyone who has type 2 diabetes or is prone to diabetes or who has a blood sugar problem, or who has PCOS.

Secondly, exercise, and lots of it, will also result in a big improvement. An excellent example is what Gemma Magnusson was able to accomplish with exercise. She is an inspiration to us all.

Join in and write your own page! It's easy to do. How? Simply click here to return to PCOS Success Story.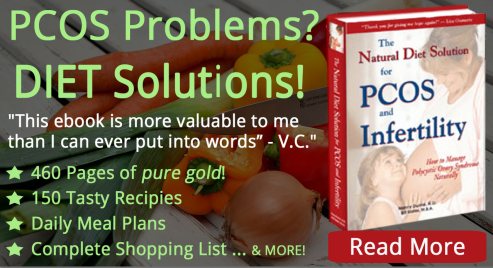 E-Books to Help You Manage PCOS