Weight Loss Results in Baby in Spite of PCOS
by Della
I was told at 18 years old I would never have children. I was diagnosed with pcos at 24 years old.

Ny Gyn. ignored my symptoms or never addressing the problems of my infertlty, obesity and severe facial hair for more then 5 years of trying for a baby. I tried clomid for months with no luck other then severe mood swings.

My family physicain suggested Glucophage, it caused major GI problems.

After going on a stict diet and exercise program, I lost 98 lbs getting down to 208 lbs you guessed it -- I have a beautfull 5 year old son now.

I still have a battle with my weight and always will but at least I know I can do it if I put my mind to it.

Join in and write your own page! It's easy to do. How? Simply click here to return to PCOS Success Story.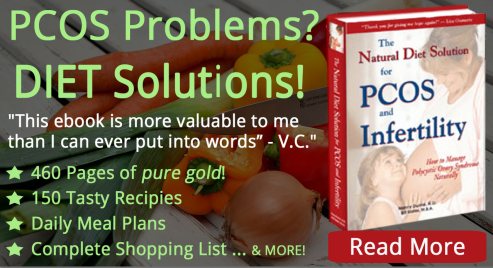 E-Books to Help You Manage PCOS