We got our first baby on the 2nd cycle of Clomid!
by Hannah
(Tampa, FL)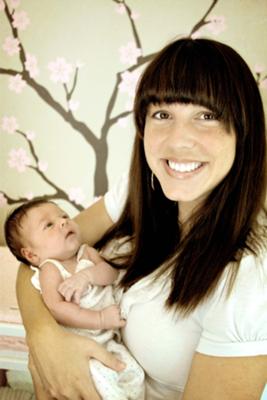 I am posting my PCOS success story because once I was diagnosed I hunted online for reassurance.

I found out I had PCOS after a miscarriage and since we were desperate to start a family, my doctor started me on Provera. It was used to jump start the periods I was no longer having.

I also went on a typical PCOS diet. (very low carb, constant high protein)

After a few months of Provera I was put on a cycle of Clomid.

My OBGYN was only going to give us three months worth before I would have to go to a fertility specialist.

I was discouraged the first month when not only did we not get pregnant, but over the counter ovulation kits showed I wasn't ovulating.

The second month we tried to conceive the tests once again showed I wasn't ovulating.

But, that was when I actually got pregnant. 10 months later and we have a beautiful baby girl.

So, it can happen... sometimes much sooner than you think.