Want Your Advice about PCOS
by Glory
(Chennai, India)
Hi, madam..

I am 24 year old. I am suffering PCOS since one year. I took medicine for 10 months and that time my period was regular. When I stop medicine it was normal for following 2 months and again gets disordered. My doctor asked to reduce my weight and follow a balanced diet.

I am 172 cm ht and 68kg weight. I just want to reduce it to 162.

I used to do exercise and walk at morning around one hour, but I could not achieve it yet.

And the other thing is I am totally disturbed when I think about my problem.

I am not yet married and I am much bothered about my family life in future.

And I am disturbed with hirsutism. What will be a permanent way to move extra hairs. I just look forward to your valuable advice.

Thanking you

~~~~~~~~~~~~~~~~~~~~~~~~

Editor's comments: I'm afraid that taking various pharmaceuticals such as birth control pills will not solve your PCOS problems over the long run.

There are two basic things you need to do.

First, improve your diet by reducing consumption of refined carbohydrate foods such as refined grain products. And have some protein at every meal.

We suggest you purchase the PCOS diet e-book and read it. It will give you some guidelines for what to eat, and what not to eat. However, the e-book is for the typical American or Western diet. Since you live in India, you will need to modify the recommendations in the e-book to match the foods that are locally available to you. Regardless of where you live, the basic principles in the book hold true.

Secondly, you need to resume your exercise. And you need to increase it.

Proper diet + regular exercise = better control over PCOS.

As for the hirsutism, you can get more information from our Hirsutism web page.


Join in and write your own page! It's easy to do. How? Simply click here to return to PCOS Success Story.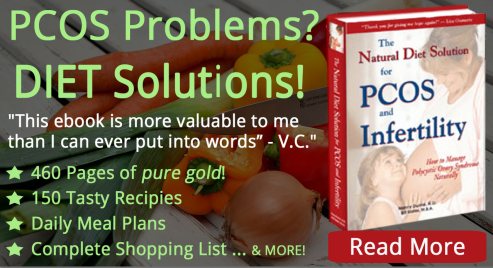 E-Books to Help You Manage PCOS