Supplements I Used to Become Pregnant
by Abby
Hi,

Just to share some information I recently got pregnant and had a healthy baby girl.

Most important is prayer (regardless of ur religion).

I used Dong Quai, Vitex and Macca tabs.
Dong Quai, 3x daily
Vitex, 2/3 times daily
Macca, 1 daily

I also applied castor oil with a warm towel over my ovaries twice per week.

My period became regular and in my third month I was preggas.

Oh, and I am about 40 lbs over my ideal weight for my height.

For other women who struggle with this stressful condition I feel I should share.

Abby

~~~~~~~~~~~~~~~~

Editor's comments: Thanks for sharing, Abby!

Speaking of vitex, Dr. Amy Day has posted a couple of comments about it here:

Vitex and PCOS - Dr. Amy Day Answers Your Questions

Vitex (Chaste Tree Berry) and Progesterone Cream

For centuries, some health practitioners have recommended castor oil. Castor oil appears to sink through the skin to relax smooth muscle.
Join in and write your own page! It's easy to do. How? Simply click here to return to PCOS Success Story.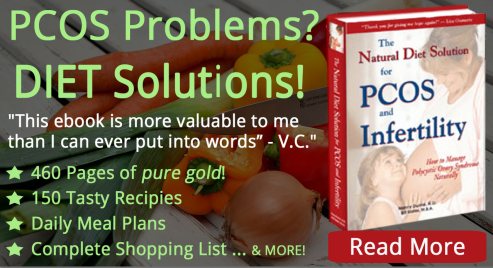 E-Books to Help You Manage PCOS