Reading Books about PCOS Gives Me a Positive Outlook
by Jessica
I have read books about how to manage PCOS and it gives me a positive outlook. I know I have to lose weight but it's so hard. I have put myself on a strict diet now because I know that it's the only way to success.

I was diagnosed with PCOS at 16. After seeing my doctor he referred me to a fertility specialist, which i am currently still seeing. She is so positive about me falling pregnant, and it helps that my sister has also fallen pregnant by seeing this specialist too.

I have been unprotected with my fiancée for more than 2 years, it does discourage me, but I do have faith that one day I will be holding a child of my own. Next year I'm getting married. When I get back from my honeymoon, I will be seeing my specialist again to help me conceive.

I like reading about everyone's experience, it helps me to deal.

Join in and write your own page! It's easy to do. How? Simply click here to return to PCOS Success Story.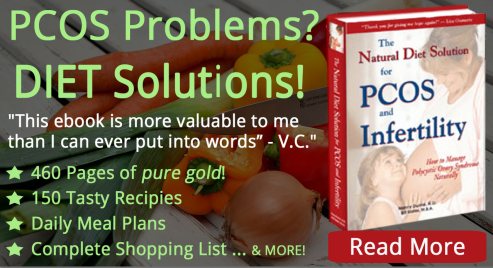 E-Books to Help You Manage PCOS