Probably Have PCOS
by Tereza
(London)
Hi, I was not yet diagnosed with PCOS, waiting for the appointment for ultrasound, but my Gp already said he suspects it, because my testosterone is high. I also have bit more hair and while on the pill for 1 year, I put on staggering 40 pounds.

First when I came off the pill I thought the pill was the cause of me having irregular periods all of a sudden, but then I noticed that I don' t even ovulate, my stomach is terribly bloated. I feel quite depressed since I am still not even sure if I have PCOS, even though I believe I do.

It is so wonderful to find you girls here with successful stories. Me and my husband we are longing for a baby so much. I actually started taking Vitex for a month now and I'm planning to get and try progesterone cream. I hope it works and the best news would be, if they told me I don't have PCOS.

Thank you so much for this website.

Join in and write your own page! It's easy to do. How? Simply click here to return to PCOS Success Story.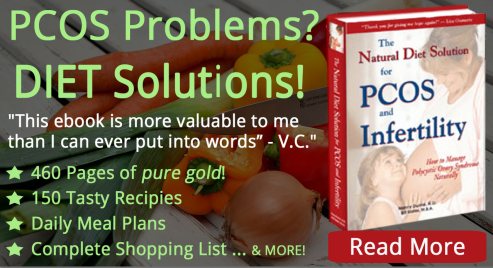 E-Books to Help You Manage PCOS