Pregnancy Success after Overian Drilling
After 12 years of infertility treatment (including 3 different infertility clinics, in-vitro, fertility drugs, IUI, 7 miscarriages due to low Progesterone), PCOS (Monthly ovarian cyst that would burst), Celiac Disease, Endometriosis, Irregular Cycles and many other issues, I was finally able to get pregnant.

I was finally able to get pregnant and have a baby and reset my system after going gluten free for 3 years plus having "Ovarian Drilling" done.

Ovarian drilling is done by laparoscopy, it is a procedure in which a laser or electrosurgical needle punctures the ovary 4 to 10 times. It results in a dramatic lowering of male hormones in women who have polycystic ovary syndrome. It also allows your ovaries to start working properly again.

6 months after having the Ovarian Drilling done, my cycles where normal and I was pregnant with no fertility drugs or help. My daughter was born in March 2011. I am now pregnant for the second time also with no help.

My gluten free diet combines with Ovarian Drilling worked. I would highly suggest having the ovarian drilling done if you suffer from PCOS and want to become pregnant. The only problem I have during pregnancy is low progesterone levels, so I was given progesterone as soon as I became pregnant.

Best of luck to all.


Join in and write your own page! It's easy to do. How? Simply click here to return to PCOS Success Story.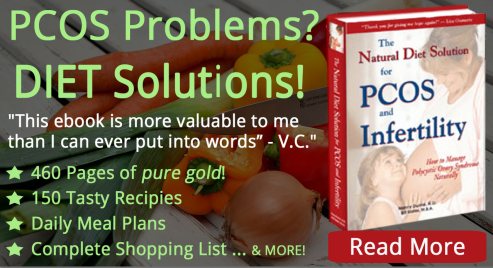 E-Books to Help You Manage PCOS