PCOS, Trying to Conceive
by Uma
I am 25,married for 2 years. Was diagnosed with PCOS when I was 17.

Hardly took notice of it, as not getting periods regularly seemed like a boon.

But when I became 22, thought of the consequences. Not getting periods, gaining weight, acne, hirsutism. That was too much. Especially gaining weight, since I always had a great metabolism.

My then fiancée (now husband) supported me a lot and we researched a lot about PCOS on the net. But all gave very much more or less the same information.

The key word being - losing weight, which is a herculean task when being a PCOD.

Nevertheless, was married at 23, thought of not starting a family for a year. Hence visited a Gyn who put me on Metmorphin (500 gms thrice a day) and Diane 35. Knocked off some pounds and then got my cycle regularly.

After a year of marriage, thought of TTC. Stopped the BC pills. Then gained weight and acne returned. When visited the gyn, she just said to lose weight. Very frustrating as I was trying very hard and nothing was working out. And then we desperately wanted a baby.

Changed my Gyn, visited another lady and she is great. She immediately sprung into action, asked me to do a lot of tests and for hubby as well. Tests were normal.

Was put on letroz (ovulation inducing tabs) and was asked to do follicular study (to check if I am ovulating).

Did it twice with increased intake of letroz, but to no avail.

My gynac then suggested doing laparoscopy (ovarian drilling). Got it done Tuesday and keen to see what needs to be done ahead. Hoping for a positive outcome and hoping to start our family soon. Will post the outcome.

Thanks a ton for letting me rant.

~~~~~~~~~~~~~~~~~~~~~~~~~~~

Editor's comments: Good luck! If drilling does not give you the results you want, and since you've tried other pharmaceutical approaches, why not try eating a healthier diet and getting more exercise? There is plenty of research evidence that PCOS can be diminished and fertility improved with better diet and more exercise.



Join in and write your own page! It's easy to do. How? Simply click here to return to PCOS Success Story.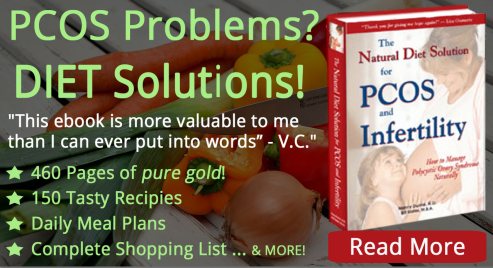 E-Books to Help You Manage PCOS