PCOS: Trying not to give up
I have been recently diagnosed with PCOS, what a miserable disease.

I am currently on birth-control pills and metformin, am tired all the time, gain weight and feel real depressed.

But thanks to you all out there am willing to fight to overcome this disease. Thank you for giving me the push I desperately needed.

My Doctor said that I should consider the OVARIAN DRILLING, what do you all think?

~~~~~~~~~~~~~~~~~~~

Editor's comments:

Before resorting to surgery, I suggest you do two things.

1) First, educate yourself about this disorder. Knowledge is power! What you want to do is empower yourself and get out of a feeling of helplessness.

A good resource for learning how to effectively deal with PCOS is this PCOS ebook.

2) Second, improve your lifestyle and see what happens.

By lifestyle, I mean your diet, exercise, mental attitude, stress management, and other good health practices. If you don't know what I mean, read the ebook.

A healthier diet plus much increased exercise plus other good health practices will do much to get your hormones back into balance so that the symptoms of PCOS won't be so troubling.

By the way, ovarian drilling may give you some relief, but if you don't improve your lifestyle, you may be disappointed with the long term results.

Join in and write your own page! It's easy to do. How? Simply click here to return to PCOS Success Story.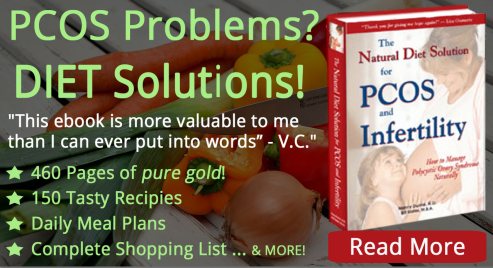 E-Books to Help You Manage PCOS