PCOS sucess story
I had been on birth control for 10 years before we decided to try for a baby. I went off the pill and did not have a period for 3 months.

I went to the Dr and they ran some test and it came back that I had PCOS. The only symptom I had was an absent period. At the time I was about 25lbs over weight.

They Dr gave me progestogen to start my period. I started and the next month had a positive pregnancy test. I ended up miscarrying at 7 weeks. I decided to wait a few month to try again.

In those next 6 months lost 30lbs and my periods started coming every month on their own. I got pregnant the 2nd month we started trying. I took progestogen the first 12 weeks because my levels were low.

I ended up having a very healthy pregnancy and baby. I gained 30lbs while pregnant and lost all my baby weight. I truly believe that weight plays a HUGE roll in my irregular periods.


Join in and write your own page! It's easy to do. How? Simply click here to return to PCOS Success Story.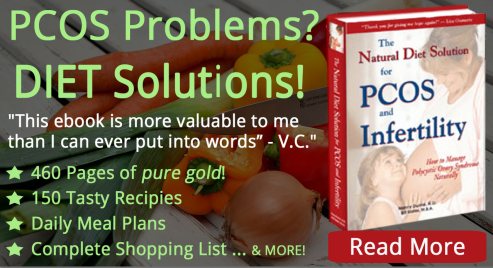 E-Books to Help You Manage PCOS