PCOS Success!
by Amber
(Cleveland, OH)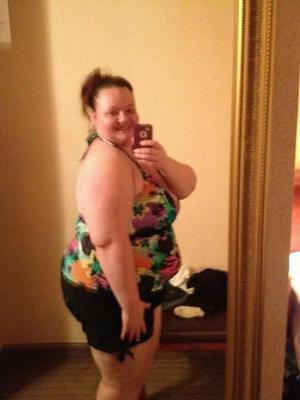 Hi, my name is Amber and I'm 27. I was diagnosed with PCOS about 4 years ago. I weighed 365lbs prior to Metformin use.

My dr prescribed me Metformin 1000mg two times a day. I went from 365lbs to 262lbs!!

I stopped taking the Metformin due to those horrible digestion issues and started taking prenatal vitamins. The prenatals helped regulate my period every month like clockwork. I stopped taking the prenatals in December of 2015. I couldn't afford to buy them anymore.

I had my period January 3, 2016. The best part is my period was due February 3, 2016 had symptoms of it coming.

Guess what ladies? She never came. Til this day I am 8 days late. The best news is...On February 9, 2016 I went to the hospital with Kidney pain. Sucks!!! He asked me if I thought I was pregnant. In my heart I said yes but out loud I told him it's a possibilty, but I highly doubt it due to the PCOS.

He decided to test me for a kidney infection and pregnancy. Today, February 11th, I called the hospital. My kidney was killing me, I had a fever, muscle aches, chills and joint pain. I told the nurse I felt worse and wanted to see my results.

She told me I indeed had a kidney infection but to my surprise I also had a positive pregnancy test! I wanted to share my story.

I wanted to let all you beautiful women out here that anything is possible. I was on the path of giving up...Don't give up!