PCOS - My Success Story
by Sarah
(UK)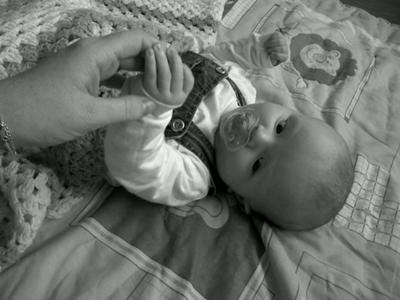 Hey ladies, I was diagnosed 3 years ago with PCOS. I had a scan and had many cysts. I had unwanted hair and no periods from an early age, but never went to the doctors until I was older.

I've been with my partner 6 years and we tried for half of this to get pregnant.

It didn't happen. I was never offered any metformin or anything from the doctors and did everything 110% natural.

I started eating well (all whole grain) fruit, veggies, etc and exercising (I could overdo it). I rode a bike, I ran and walked regularly! And my periods came back!

I lost 3 stone and Wahay! I took a pregnancy test one day, as I did quite often! And it came back positive!

We were over the moon! My baby boy was born 21/04/2010 - 6lb 11oz @ 7:26! - By emergency C-section!

He's now 7 months old and a very healthy baby boy!

I just wanted everyone to know if you work hard and keep strong it will happen for you (as I was told my chances of conceiving were minimum!)

GL to you all! - It's well worth it - But I'm now starting all over again, looking to lose another 3 stone and get my periods back again! So fingers crossed!

~~~~~~~~~~~~~~~~~~~

Editor's comments: Congrats to you, Sarah! It's amazing how beneficial a healthier diet and increased can be! There is no need to feel desperate and helpless about PCOS.

Pharmaceuticals such as birth control pills or metformin are good for suppressing symptoms of polycystic ovary syndrome, but they don't solve the root causes.

Our research of the medical studies has shown that a much higher quality diet, coupled with increased exercise, stress reduction and a positive attitude is the superior long-term solution for PCOS and related infertility.

Join in and write your own page! It's easy to do. How? Simply click here to return to PCOS Success Story.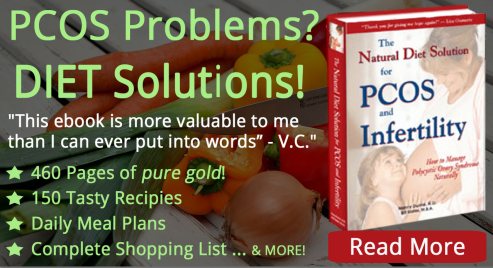 E-Books to Help You Manage PCOS