PCOS at 25 but I have a question
by Jessie Baldwin
(Wichita Kansas)
Hi, I found out I have PCOS a year ago. It was terrible because I thought I was normal with no problems except a missing period here and there.

I was having trouble with my cycle and getting pregnant and my obgyn prescribed me metformin 850mg... I lost 30lbs on it along with diet and exercise.

I was 236 lbs and now 206.

I finally started having cycles every month until like 6 mths ago, and when I had my checkup, the obgyn decided to change my medication from metformin to simvastatin.

And I was wanting some feedback from any women that have been put on simvastatin because metformin didn't work??

Cause I am still trying to conceive, it's just so draining on my emotions and I am sure my health also.

This whole thing is just so new to me and I have finally overcome my embarrassment to come out and get advice.

And when I came across this site it was such a blessing cause I thought for so long that I was the only one going thru this problem, which at first I am sure we all have felt like that, but now I know I am not alone and this site is so helpful with the advice they give and the newsletters...

~~~~~~~~~~~~~~~~~~~~~~~~~~~

Editor's comments: First of all, congratulations on your remarkable achievement of losing 30 pounds! It's very important to lose fat weight because fat cells produce hormones that are not good.

To respond to your question, comparing simvastin to metformin is a bit like comparing apples to oranges. The purported purpose of simvastin is to lower your cholesterol level. The purpose of metformin is to reduce insulin resistance. Cholesterol and insulin resistance are two very different things.

If metformin does not work, simvastin is not a substitute medication for treating insulin resistance.

I have no idea why your doctor took you off of one medication and put you on another.

I might suggest you always ask you doctor questions like this:

1) WHY are you recommending that I take this medication? (Or, WHY are you taking me off of a medication?)

2) How effective is it? What do the unbiased medical studies say about the effectiveness of this medication?

3) What are the side effects and risks?

4) What are the alternative therapies available? Why did you choose this one?

5) How long do I have to take this medication and what will be the expected result?

Getting answers to these questions will allow you to make better informed and wiser decisions about your health care.





Join in and write your own page! It's easy to do. How? Simply click here to return to PCOS Success Story.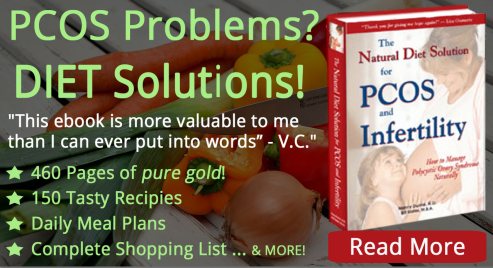 E-Books to Help You Manage PCOS