PCOS and Pregnant in Spite of Negativity
by tracey sheppard
(south africa)
When I went to my gynecologist last year he showed me via a scan.

I had PCOS and that really caused so much anger and stress inside my body that I decided to write GOD a letter telling him that he knew I wanted this little one for so long and now I was not able to have any more, as my daughter is now 13 years old.

I had lots of people tell me you too old (40) to have another one, especially family members, and that just fuelled my determination and anger.

So I decided to go back to my low GI eating plan and up the exercise and go onto Concentrace minerals at the health shop. Why? Because I believe the impossible is possible.

The beginning of this year I went back to the gynecologist and was tested to be positive for pregnancy. I didn't believe the doctor as I had spent over a thousand rand on tests thinking I was pregnant at the end of last year so he had to scan me to prove to me the little one is there going on 12 weeks now.

The rude family members have now been silenced for good and they now know what I think of their negativity.

I'm happy and looking forward to my/our little one.

So everything is possible if you just believe.

Join in and write your own page! It's easy to do. How? Simply click here to return to PCOS Success Story.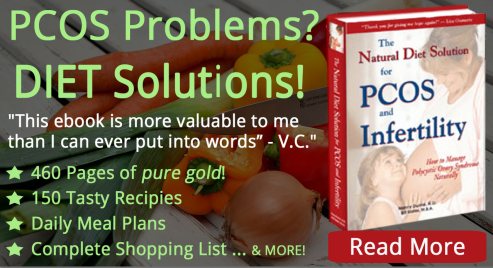 E-Books to Help You Manage PCOS