Ovarian Drilling, I am cured
I had PCOS since puberty: menarche at 16, menstruated once in 2 years, body hair, acne, depression, infertility.

I was treated with contraceptives, anti-androgens, metformin, clomifen for ovulation stimulation.

I tried diets, supplements, acupuncture, meditation, nothing helped.

Then I went for ovarian drilling: I started to menstruate in 5-6 weeks and got pregnant.

Now I am 43 and have a beautiful child and still menstruating regularly.

Still have body hair, but I am happy.

~~~~~~~~~~~~~~~~

Editor's comments: Ovarian drilling is the selective destruction of ovarian tissue, thus reducing the ovary's ability to produce hormones. The effectiveness of this procedure varies with the individual.

Join in and write your own page! It's easy to do. How? Simply click here to return to PCOS Success Story.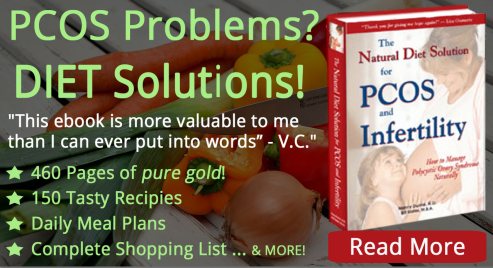 E-Books to Help You Manage PCOS