Normal Cycles Returned, Less Hirsutism & Acne with PCOS Diet
by Debbie T.
(Auckland, New Zealand)
I feel like for the first time in years I'm finally in control of my PCOS instead of it controlling me! I've been following your PCOS healthy diet book and I've managed to lose 8kg (17.6 pounds) in 10 weeks and I feel fantastic.

My periods have returned to normal and regular, I have less hirsutism and acne. I'm more positive and have loads more energy.

Thanks so much for all the hours of research and work that went into this book. It truly works and I'm feeling great.

Join in and write your own page! It's easy to do. How? Simply click here to return to Reader Feedback.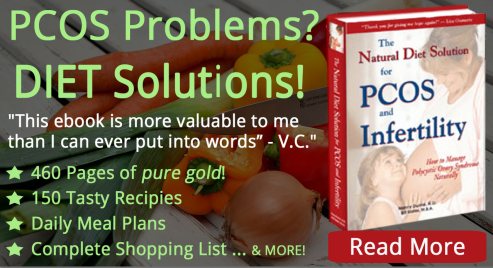 E-Books to Help You Manage PCOS