Multiple ovarian cysts completely gone!!
by Felicia A. Libo
(Durango, Colorado)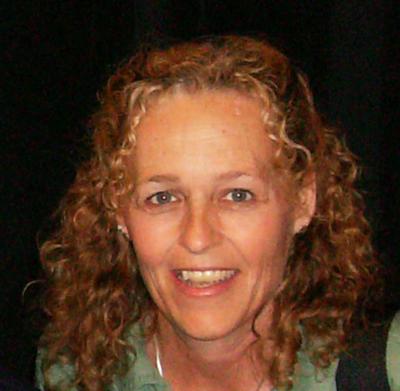 In November of 2009 I had excruciating pain on my right lower abdomen and went to my family doctor three times before they sent me for an ultrasound.

It revealed I had multiple cysts on my right ovary and it was recommended that I have surgery, and possibly a hysterectomy (scheduled for New Year's Eve).

I decided to get a second opinion from a naturopath and then decided to do the three-month plan she recommended and retake the ultrasound (working collaboratively with the OB/GYN surgeon I consulted with).

The plan was based on diet (the PCOS Healthy Diet E-book on this site), which was gluten and dairy free; supplements (including Melatonin, Iodoral, Indole-3-Carbinol, Turska-Like homeopathic drops, and castor oil packs; energy work (Quantum-Touch Energy Healing) and the consistent practice of gratitude.

Within a few weeks on the plan, I was sleeping better than I had in years, and my hormones were amazingly more balanced.

When I went in for the ultrasound last week (three months later), I expected they might be smaller or that there was still a chance I'd need surgery, but instead the technician said there was no sign of cysts anywhere, except for some remaining fluid. And the surgeon apologized for pressuring me about having surgery, in addition to telling me that she too was now working with the same naturopath with other patients.

I am going back to the naturopath next week for a follow up, and for my annual blood test soon after that, so will find out what adjustments to make from here.

All I can say is that I am so thankful for the book on this site, for the naturopath I work with, and for all this healing work I learned in the process.

And for the trust to get a second opinion and avoid an unnecessary hysterectomy.

~~~~~~~~~~~~~~~~~~~~~~~~~~~

Editor's comments: Congratulations, Felicia! Based on medical research studies and clinical experiences, we firmly believe both ovarian cysts and PCOS can be effectively managed with better health practices.

We also think it's a very good idea to work with more than one health professional when dealing with complex, chronic hormonal and metabolic issues. Some physicians have a certain fixed perspective when dealing with the female reproductive system, such as pharmaceuticals or surgery.

We think a more comprehensive approach is needed when dealing with such a very complex health problem. Naturopathic physicians, acupuncturists, exercise physiologists, homeopaths, oriental medical doctors (traditional Chinese medicine practitioners) and other specialized health professionals all have something of value to offer in terms of effective long-term treatment.

Of course, we hope that every woman will choose to take responsibility for her own body. An excellent way to take personal responsibility is to learn and implement good health practices such as higher quality diet, more exercise and better management of chronic stress. These concepts are discussed in The Natural Diet Solution for PCOS and Infertility ebook.