Miracle Babies
by Karla
(California)
My Name is Karla. I had always had very irregular periods starting from the age of 13. My facial hair growth has gotten worse over the years. I also have thinning hair.

I was married in 2000. We started trying to conceive May 2004. I immediately got pregnant, and to our surprise had a miscarriage within 12 weeks.

In early 2006 I was diagnosed with PCOS.

It took over a year to get pregnant the 2nd time, I had a miscarriage within 6 weeks.

My 3rd pregnancy I had a bleeding cyst explode inside of me while I was about 6weeks pregnant, that pregnancy resulted in a miscarriage.

In 2007 I had my 4th pregnancy and it was full term healthy baby girl, to God be the Glory. Many of our friends had prayed and fasted that we would have a baby.

Now in 2011 I am 7 months pregnant with another baby girl. With this pregnancy I have also been diagnosed with Low Protein S levels. Doctors are keeping a close eye on me that I do not get a blood clot.

I know how my body responds to pregnancies. And I know that I know it was only God Almighty that allowed us to be parents. Many tears many prayers over the years. I have full assurance that when I get to heaven I will first see Jesus and then I will also see my children that I had miscarried.

Join in and write your own page! It's easy to do. How? Simply click here to return to PCOS Success Story.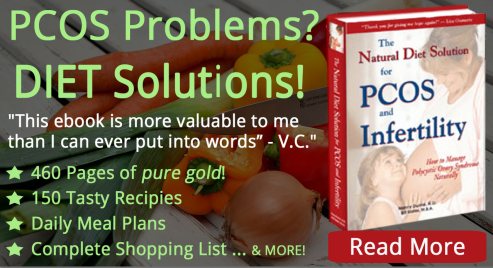 E-Books to Help You Manage PCOS