Just Started Metformin and Better Diet
by Nicola Marie Murphy
(Brixham South Devon, UK)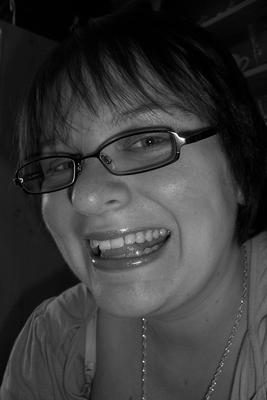 this is me before the treatment
I have had PCOS for the past 6years when they found my right ovary covered in ovarian cysts, I had my right ovary removed 6 months before my 21st birthday. Since then I have been having ongoing problems with weight gain, endometriosis, and the weight kept going on and on and all my gp would do is tell me to keep dietingj.

After my 9th operation last October I had had enough of all this weight gain and everything. All I could manage was 2 stone max weight loss. Well, I've gone from 22 stone to 20 so there is some improvement.

But this week I saw a locum gp who spoke about the metformin to help with weight loss in PCOS women…I was very keen and snapped his hand off.

I have been on it only for a week so far and I can already see what a difference it has done to my eating habits and I've been working long 12 and half hour night shifts in a busy A&E department which can play mayhem with your eating habits. But I can see a big difference.

My portions have reduced and I have sweeteners instead of sugar in my tea and coffee. I drink much less of it all and more water, and eat far more fruit and veggies in my meals.

So fingers crossed, I will lose some on my review in one month's time at the gps but I would love too also hear about how other women with the same problem managed their diets etc??.

Thank you for reading my story
Nicola aged 27 xxxx

metformin works for my pcos


I was diagnosed with pcos at 19 ttc 1 1/2 years. no periods on my own i took metformin for about 3 weeks and i got a period i have been taking it on and off and the general result is that when i take it i get a period i did have some of the side effects vomiting etc but it only lasts about a week or 2 until u get used to the drug. i don't know if i will get preg with this alone but know it will help!

===========

Editor's comments: Metformin does help with symptoms of PCOS. However, medical research has shown that a healthier diet plus regular exercise can be as effective as metformin.

Moreover, healthy diet and exercise to do not make you vomit and do not have other "side effects".

Metformin also has a bunch of undesirable side effects that you should be aware of. We recommend that anyone taking metformin should also take a B-complex vitamin to offset some of the side effects.

Get the full story on metformin here:

www.ovarian-cysts-pcos.com/glucophage-metformin-pcos.html

Join in and write your own page! It's easy to do. How? Simply click here to return to PCOS Success Story.
Metformin Helped Me Lose Weight
by Tory
After having my baby in Dec 2001, I went on depo, took it for one year and went off. I wasn't trying to conceive, but not taking any thing to prevent pregnancy, but after four years of not getting pregnant I went to the doctors.

I had told them I don't get my periods but every six months, I have put on 50 pounds and I don't have a clue why. They did tests, they too didn't have a clue, it wasn't until I was referred to a Fertility specialist in 2005. It was great, this Doctor had a plan, I did all the tests and I came back with PCOS, which I had did some research before about it.

He put me on metformin. So I went back often to make sure everything was fine.

In that year I lost 40 pounds and was feeling better than ever. I finally was getting my periods and I begin to ovulate, and got Pregnant with my second baby in April 2006, and was born in Dec 2007.

Finally this had came to a end wanting to become pregnant and to just know what was wrong with me.

After giving birth to my Second child I lost all the weight from being pregnant and then because I was breastfeeding I stayed off of the metformin, and started to but back on the weight.

So I know now that there is no why for me to be off the metformin, so I stopped breastfeeding at 8 months, and now back on to losing the weight again.

Never give up, do your research, Doctors are not always right, best of luck to everyone trying to conceive. I never thought I would be able to have another baby...

Tory

###########

Editor's Notes: It's wise to understand both the benefits and risks of metformin for PCOS. For example, chronic use of metformin can result in vitamin B12 insufficiency.

Secondly, metformin is used to improve "insulin sensitivity", i.e., improve the efficiency of insulin action. However, there are many other ways to accomplish the same thing. Healthier diet and increased exercise are two examples, as we describe in our book.

Finally, there are nutritional supplements that help with insulin function. D-pinitol is one example.





Join in and write your own page! It's easy to do. How? Simply click here to return to PCOS Success Story.
Just Diagnosed...they put me on metformin..did not mention a diet for PCOS
by Anonymous 4
(harrisburg or usa)
I was diagnosed with PCOS today. Reading these stories help. They have put me on Gluphase 2x a day

They didn't mention a diet, because they said I wasn't overweight, but the hair has been incredible.

They said my other hormones were in check, try rogaine.. Any info, would help

Thank you

Anonymous 4

Editor's Note:

You may discover that pills will not make your PCOS go away and that you will need to take action beyond swallowing some pills.

Medical research has shown that the right combination of healthier diet and increased exercise is as effective, or more effective, than metformin.

So why depend on metformin alone? Why not also improve your diet and exercise? You can find out more in our book:
www.ovarian-cysts-pcos.com/pcos-book-res.html

In addition, don't forget the metformin has some significant side effects. Read about the side effects here:
www.ovarian-cysts-pcos.com/glucophage-metformin-pcos.html



Join in and write your own page! It's easy to do. How? Simply click here to return to PCOS Success Story.
Metformin and Ovarian diathermy (drilling)
by Anonymous
Hi! I self diagnosed my PCOS when I was 16- the doctors finally agreed. After my husband and I got married and started trying to conceive, I realized it would be harder than I thought.

After a year or so I went on metformin (extended release did alleviate side effects) and started to see some positive changes. After 3 years of clomid, gonadotropins, IUI, and IVF with NO success, I had ovarian drilling (diathermy) done and immediately started having regular cycles and lost about 20 pounds over the next few months with no change in diet or exercise.

After a full 4 1/2 years of fertility treatments, one month after the last cycle of gonadotropins, I conceived my son naturally! I had a healthy baby boy in 2003 and found myself pregnant again 10 months later!!!

NEVER give up hope and go with your gut when it comes to medical treatments. RESEARCH and don't assume the doctors always know everything!!! I suggested ALL of my treatments, and it finally worked! Best of luck to you all!

Join in and write your own page! It's easy to do. How? Simply click here to return to PCOS Success Story.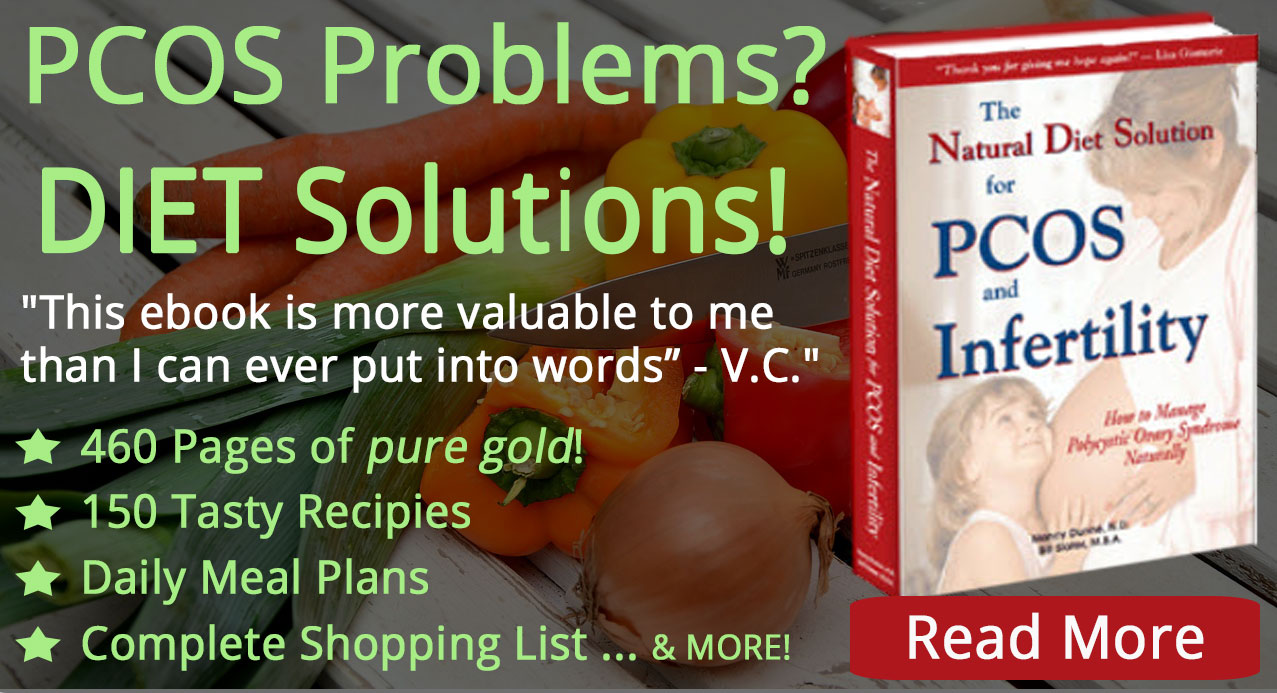 E-Books to Help You Manage PCOS