Losing Weight on Metformin, but Not Eating
I started metformin from last one month, and I don't feel like eating anything. I'm losing my weight also. Is this a good symptom?

~~~~~~~~~~~~~

Editor's comments: I wouldn't describe it as a "good" symptom. Weight loss due to not eating is an unhealthy way to lose weight whether you have PCOS or not. If metformin (Glucophage) is interfering with your ability to consume nutrition to maintain your health, that is not a good thing.

Some women have to discontinue metformin because it causes too much trouble in their digestive tract.

About one third of women on metformin experience gastrointestinal disturbances, including nausea, occasional vomiting and loose, more frequent bowel movements, or diarrhea. This problem occurs more often after meals rich in fats or sugars. The symptoms lessen over time, so if you can tolerate the GI upset for a few weeks, it may go away. Some women have found it helps to start with a very low dose and gradually increase it.

In addition, 10%- 25% of women who take metformin just don't feel well. They experience a general malaise, fatigue and occasional achiness that lasts for varying lengths of time.

You can learn more about metformin here.




Join in and write your own page! It's easy to do. How? Simply click here to return to PCOS Success Story.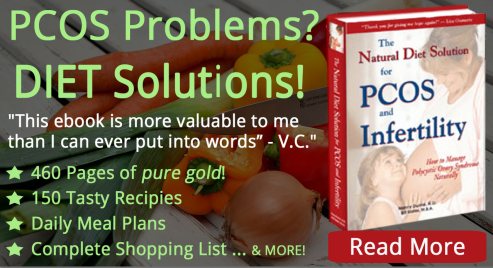 E-Books to Help You Manage PCOS