Looking for the right solution to treat my PCOS and hair loss
by Leah
(San Diego)
Hi Ladies,

This is not a success story rather a question about hair loss due to PCOS. Has anyone had any and significant hair loss that it created insecurity and has grown back with some kind of treatment?

I am newly diagnosed and for many years have been to many doctors searching for an answer as to why my hair was thinning and keeps thinning.

Also I have the same symptoms as most have mentioned in their success stories. Reading these stories have given me much hope and I am looking forward to getting my myself healthy and back in balance again :)

If anyone has experienced significant hair loss and has been able to re-grow it. Please tell :) Thanks!

LB

####

Editor's Comments: Did you read our information page about hair loss?

You might also want to read one of our recent newsletter articles Can Carnitine Reduce PCOS-related Hair Loss?

There are a number of causes of hair loss. One possible cause of hair thinning is thyroid dysfunction. Make sure your thyroid is functioning in an optimal manner. Women with polycystic ovary syndrome often have an under-functioning thyroid.

However, insulin resistance (insulin dysfunction) could be the primary driver of hair loss and hirsutism, since it tends to encourage the production of testosterone, which then contributes to male pattern hair loss, male pattern hair growth, acne, etc. The majority of women with PCOS have insulin resistance.

I think the best long term approach for insulin resistance is to eat a much healthier diet and get considerably more exercise, as we discuss in our book.

If you want to explore whether nutritional supplements can help with hair loss, consider saw palmetto and carnitine. Fish oil and biotin may help with hair quality.





Join in and write your own page! It's easy to do. How? Simply click here to return to PCOS Success Story.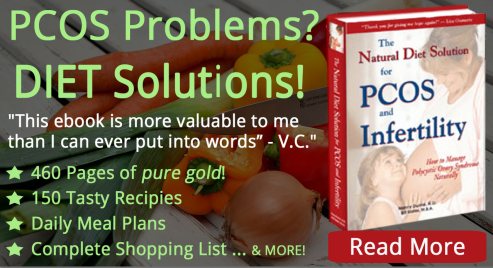 E-Books to Help You Manage PCOS