Laughter Is Best Medicine
by Akanksha
(India)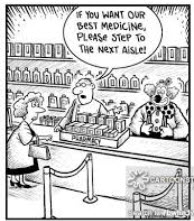 I think the main reason for my PCOS was stress.

Now I have learned to stay happy and healthy. I used to watch this comedy show: The Kapil Sharma show and used it to relax at home. Now I am less loaded with work and worry.

When I went to the doctor, she was surprised that the ovaries appeared normal and she said either it is cleared or we will have to do a biopsy. So she planned to follow my cycle this month with regular scans to see if I have normal cycle this month. If not, then we would go for biopsy next month.

Let's hope for the best!