How I Reduced PCOS Symptoms
by Nia
(India)
It was during my teenage that I suddenly stopped getting my periods for about four months straight.

I went to the doctor and he gave me birth control pills to boost my estrogen and progesterone levels as he said that this was PCOS.

As long as I was under medication I was getting my periods regularly. My doctor had given me a course for around three to four months and once the course got over they stopped again.

I went to a different doctor and she gave me the same kind of treatment but once the course was over they would stop again.

I hadn't realized that it was because of the stress I was undergoing. I was under a lot of academic and emotional pressure, and due to all that stress I was gaining weight.

I used to find my pleasure and happiness in food which caused all that weight gain.

Another doctor told me that it was because I was gaining weight that I was not getting my periods. I tried to lose weight but there was no improvement.

That was when I realized that my stress was connected to me gaining weight and that gain of weight was connected to irregular periods.

It took some time and a lot of learning, but I finally came out of all that stress I was going through.

I am also making sure I have a good watch on my diet and I'm working out every day to keep myself as healthy as possible.

I now am 21 and I haven't missed a period since.

So for me, as long as I am able to keep myself happy and away from pressure and stress, I don't gain weight my periods have been regular.

Even under pressure or stress I have learned to deal with it in the right way.
Join in and write your own page! It's easy to do. How? Simply click here to return to PCOS Success Story.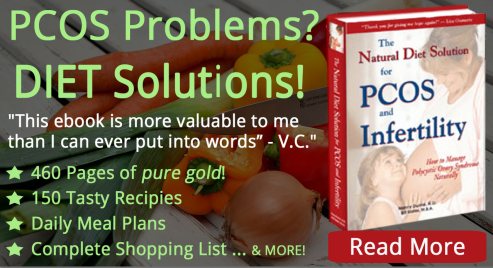 E-Books to Help You Manage PCOS