Homeopathy has reduced some PCOS symptoms
by Mangala
(New Delhi, Delhi, India)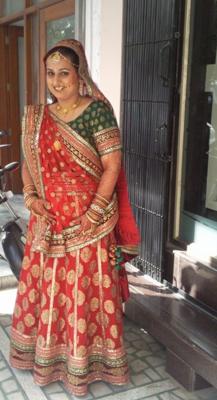 My wedding picture
Hi,

My name is Mangala and I belong to India.

I recently got married and have started worrying about having kids in the near future.

I had been diagnosed with PCOS more than 5 years ago.

I have tried many things including birth control pills, hormones etc.

Nothing has seemed to make a positive change.

But around February last year I was told to try Homeopathy. They said it can cure my problem of irregular periods and acne, balding, etc.

I have been on only that since then and my periods are normal and I have no acne at all. My hair still falls though and I keep gaining weight.

But there is some hope here, I swear by it.