Help for Infertility, PCOS
by Ashley Paige
(Hickory, North Carolina)
My husband and I have been trying for about 2 years to conceive. I went off the depo shot and they started a round of Provera to make me have a with-drawl bleed yet nothing.

They did blood tests and saw some of the numbers off but thought it might just still be the depo suppressing my hormones. It wasn't.

That was beginning of 2010. I found out in September of 2010 right before my 4th knee surgery from being in the army that I have a tumor in my pituitary gland that they've put me on Bromocriptine for as well as PCOS.

The bromo was helping suppress the extra prolactin allowing me to have a cycle yet I've not ovulated. They are now finally talking about trying the Clomid and others.

If you have anything that may help please let me know. It's something the both of us have always wanted and prayed for.

~~~~~~~~~~~~~~~~

Editor's comments: A pituitary tumor is a wild card in your deck. If your pituitary is dysfunctional, it may not be able to carry out the instructions it gets from the hypothalamus and thus your hormone pattern is altered in some way. There's a lot more involved than just prolactin.

I can't give you much helpful advice.

Maybe you could try transdermal bio-identical ("natural") progesterone instead of Provera, which has side effects.

Get a vitamin D test. If below the optimal range, substantial vitamin D supplementation may help.

Inositol, a B vitamin, has been shown to improve ovulation in PCOS women.

You can also take a look at our Infertilityweb page for some background info.

Pituitary dysfunction can disturb thyroid function. Is your thyroid producing the right amount of hormones?


Join in and write your own page! It's easy to do. How? Simply click here to return to PCOS Success Story.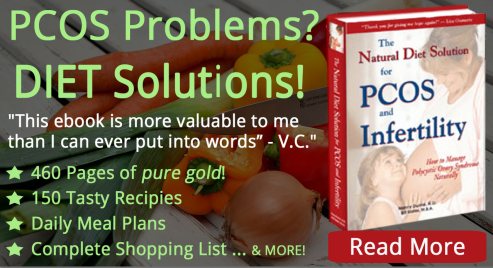 E-Books to Help You Manage PCOS