Have PCOS, Increasing Belly
by abi
(india)
I have PCOS and my belly size is increasing. What can I do for it? Also I'm 63kgs and only 144cm height? In your diet you have told me to avoid wheat, is it so?
~~~~~~~~~~~~~~~~~~~

Editor's comments:

Abdominal fat is probably due to a condition called "insulin reistance". You will want to consider the various treatments for insulin resistance.

In general, you will want to avoid processed foods. In particular, make sure you do NOT consume any processed food or beverage that contains "high fructose corn syrup".

Refined wheat is not beneficial for reducing belly fat. Any refined grain or baked product can cause blood sugar and insulin problems, which lead to insulin resistance and the buildup of belly fat.

And… do you exercise every day or nearly every day? Regular exercise is necessary for reducing your waist size.

Finally, reduce any chronic stress that you are experiencing. Chronic stress releases stress hormones that build up belly fat.



Join in and write your own page! It's easy to do. How? Simply click here to return to Exercise Q&A.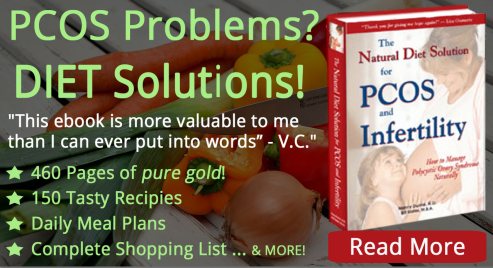 E-Books to Help You Manage PCOS