First Natural Period in Five Years
by Lora
After 3 weeks on the PCOS diet, I have to say I just got my first period for the first time in 5 years (on my own!). My complexion has improved significantly and I have more energy and less muscle soreness as well.

I bought the PCOS Diet Book 3 weeks ago and have been following the diet as much as possible.

I haven't always been able to find organic & range-fed meats for every meal, but other than that, I have been staying on track.

I am very grateful to you for your time and research you have shared in the book. I know it has given me hope that I had almost lost!

Join in and write your own page! It's easy to do. How? Simply click here to return to Reader Feedback.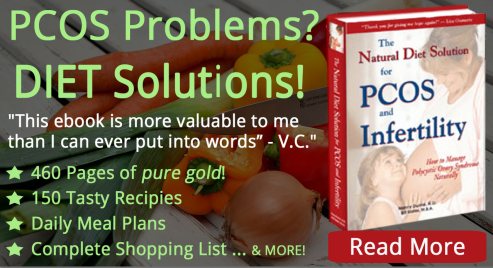 E-Books to Help You Manage PCOS