Feeling great!
by Sarita
(Brooklyn, NY)
Hello,

I just wanted to say, THANK YOU! for given me soo much hope.

I have PCOS, I have been doing the diet, and have been exercising.

My period was supposed to come 3/15... I have only been on the diet for 2 months…and have been taking VITEX 750mg twice a day 2 in the morning.

My period is 15 days late, but I still have hope because, I feel better and I know this works.

MY question is, should I take more dosage of the VITEX, SHOULD I BE TAKING 4 CAPSULES A DAY INSTEAD OF 2???????

Please give me a little feedback.... thanks you sooo Much! and God bless........

Sarita

#######################

Ed. comments: Vitex (chasteberry) is not a drug, so it won't have an immediate effect. Vitex, which is available here, gently helps your body to recalibrate and balance its hormones. This process takes time. It is not at all like taking birth control pills, for example, which quickly dominate your ovarian function. Also, if you have been taking birth control pills, it may take longer for your hormones to start rebalancing naturally.

The fact that you feel better is a very good sign that you are on the right track. PCOS is a stubborn disorder so you'll need to be both persistent and patient.

You could try 3 vitex a day for a while and see what happens.

Or quite possibly, you may need to add something different, such as the d-pinitol formula. This formula can be especially helpful if you have an issue with insulin resistance, high blood sugar levels, or a weight problem.

Join in and write your own page! It's easy to do. How? Simply click here to return to PCOS Success Story.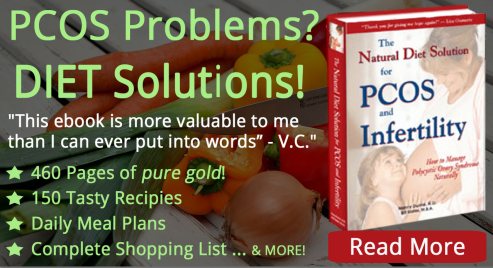 E-Books to Help You Manage PCOS