Exercise and Diet for PCOS
by abi
(india)
Hello, I have already told about me but I will tell once again. I have been diagnosed to have PCOS for past 5 years. and also hypothyroidism since then. from that time im on treatment with tab. eltroxin 50, 100,150, and now taking 200mcg. Now I'm also taking t. metformin 500mg od and t.meprate 10mg from 14-24th day of my menstruation.

I have gained 5 kgs within 2 months. I need to reduce my weight.

So please give me some guidelines on my diet and exercise. Please give me some detailed information about it please. Can you help me?

~~~~~~~~~~~~~~~~~~

Editor's comments: I can't give you a detailed answer here. The Natural Diet Solution for PCOS and Infertility ebook has detailed dietary principles you can follow as well as quite a few recommendations for exercise. Although the ebook includes mostly American foods, you can follow the dietary principles and substitute Indian foods instead.

You can also take a look at the ten essential tips for controlling PCOS and infertility article on our site.



Join in and write your own page! It's easy to do. How? Simply click here to return to Exercise Q&A.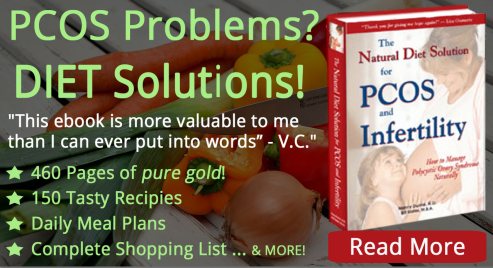 E-Books to Help You Manage PCOS