Dreams Do Come True
by Katie
In January 2001 I had an emergency appendectomy. The day after my appendectomy the surgeon came to the room and said everything went smoothly.

He said that while in surgery, he noticed that I had a very inflamed ovary that looked very polycystic, and suggested that I see my OB/GYN. At the time I was like okay, and left it at that.

My appointment with my OB/GYN was in April, so when that time came, I told her about my surgery. She asked me a few questions, and I asked her a few questions.

By the end of my appointment we had tests run, and the next day she diagnosed me with PCOS. The diagnosis was devastating for me, as I thought my dreams of being a mother were taken away.

My OB/GYN assured me that we would do what we could to make my dreams come true.

We started first with lifestyle changes that included diet and fitness.

We also started drug treatments that we continued for almost two years. In January 2003 we had my husband's fertility tested. It was fine so we started looking at more options.

In February 2003 we decided to try a surgery option of ovarian drilling, which took place in March 2003. I went in for my post-op two weeks later. Everything looked fine so we were going to see what the next few months would bring.

In June 2003 I called to see if it was normal to not menstruate after this procedure. I had taken pregnancy tests at home, all of which were negative. They had me come in two weeks later. The pregnancy test they did was positive!

Yes, my dreams were finally coming true. I delivered my beautiful baby boy February 2004, and in May 2004 I found out I was pregnant again! In January 2005 I delivered a beautiful baby girl. To all of you out there who have PCOS, keep trying!

Get fit and healthy and know that dreams do come true!

Join in and write your own page! It's easy to do. How? Simply click here to return to PCOS Success Story.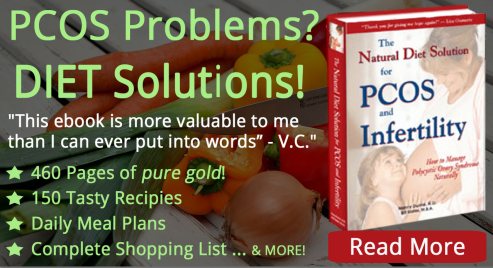 E-Books to Help You Manage PCOS