Diganosed with PCOS and NOW Pregnant!!
by Corrine Gann
(Bakersfield)
After reading all about PCOS I was getting scared that I would never get pregnant.

I was diagnosed with it about a year ago. I have probably had it for many years but I was never trying to conceive so my doctors would just give me birth control to regulate my periods.

Anyway, me and my husband tried for about a year to get pregnant naturally.

With no success my doctor put me on Glucophage and Clomid. I am not one to take drugs to solve problems but we figured we would try it once and see how it works.

To our surprise we got pregnant after the first round of Clomid. I am currently 12 weeks pregnant and everything seems to be going good. We heard the baby's heart yesterday and are now so excited to have a new addition to our family.

I would just like to tell people that anything is possible. I have many friends that have PCOS and other fertility problems and they are all getting pregnant as well but by other means.

Good luck to everyone out there!!!



Join in and write your own page! It's easy to do. How? Simply click here to return to PCOS Success Story.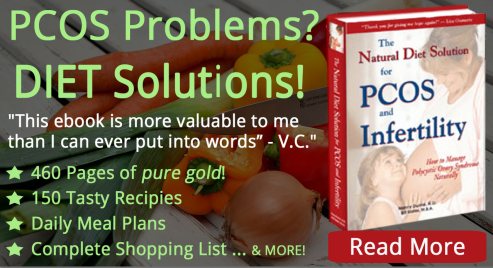 E-Books to Help You Manage PCOS