Diet question about my afternoon crash
by Debra
(Massachusetts)
I've started my new eating plan a few days ago. I have a confirmed case of PCOS and insulin resistance (with the infertility, hair growth, acne, etc.).

Since I started eating differently, I feel much better most of the day, but every afternoon I crash. I get very tired and have a hard time focusing, on days I have a chance I even nap!! It's about 1 hour or so after lunch and I'm not yet hungry for a snack.

Any suggestions?

##########

Ed. Note: I believe Dr. Nancy Dunne talked about how to deal with this problem in either the June 18th or July 16th PCOS Diet Q&A Teleseminars. You can listen to them here.

Join in and write your own page! It's easy to do. How? Simply click here to return to Reader Feedback.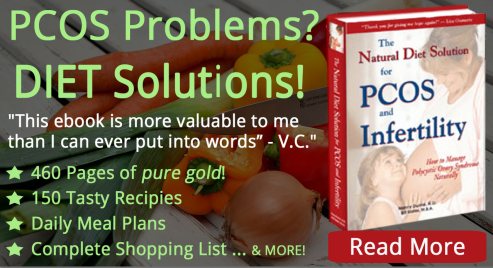 E-Books to Help You Manage PCOS