Belly fat
by Noelle Tuttle
(Texas)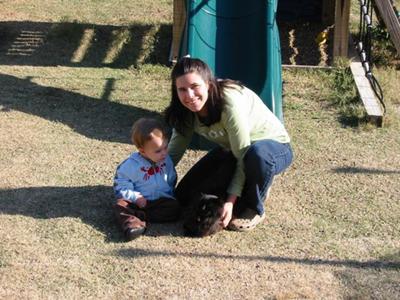 Hi, I have been working out consistently for four months now. I do a mixture of interval training, pilates, yoga and more.

I usually do two 30 minute workouts. I am 34 yrs old, weigh 130 and I am 5 ft. tall so I need to lose the extra 10 pounds. I seem to be keeping some fat around my belly and thigh area.

Recently I was diagnosed with hemorrhagic cyst on my ovary, they have been painful. I seem to get them right after my period every month. I have four kids and would love to be out of pain every month.

I am strictly gluten free and casein free. I avoid all refined sugar and honey. Is there anything I can do to lose the last ten pounds?

Thank you
Noelle

~~~~~~~~~~~~~~~~~~~~~~~~~~~~~

Editor's note:

Hi Noelle,

Losing the last ten pounds is always the hardest! But congratulations on your exercise routine and healthy diet. You look great in your photo.

Gemma answered a similar question here about losing belly fat.

Are you consuming up to five servings of vegetables a day? Fresh vegetables and fruits contain bioflavonoids that tend to strengthen the walls of capillaries and prevent ruptures. Fresh vegetables also help you to normalize your hormones, which may be contributing to ovarian cysts. And of course, a good intake of fresh vegetables and some fresh fruit helps with weight management.

A naturopathic physician would have some good ideas for reducing your tendency to produce cysts.