Amazing and Shocking (with Vitex)
by Amber
(George, Iowa)
My husband and I tried conceiving a child for 3 years. We went through many fertility drugs, tests and even did invitro fertilization twice, acupuncture, weight loss, everything failed.

We finally decided that it just was not going to happen for us and we moved onto adoption.

During our adoption wait I read about vitex and how it can not only help women to become pregnant but it can regulate their cycles, which is what I was looking for.

I started taking vitex capsules and after just 4 1/2 months I was pregnant.

The reason this is so shocking is because I found out I was pregnant when our adopted son was 6 days old.

I now have 2 beautiful little boys that are 8 1/2 months apart. It's busy but I love it and I am thankful to be able to experience both adoption and childbirth. Two very different but amazing situations.

============

Ed. note: Vitex (Chasteberry) has been used for many years as a natural way to help rebalance your hormones. It helps your body to produce progesterone. Many women with PCOS have a progesterone deficiency or insufficiency, which is one reason for not having a normal cycle.

A very high-quality and high potency vitex is available here.

Join in and write your own page! It's easy to do. How? Simply click here to return to PCOS Success Story.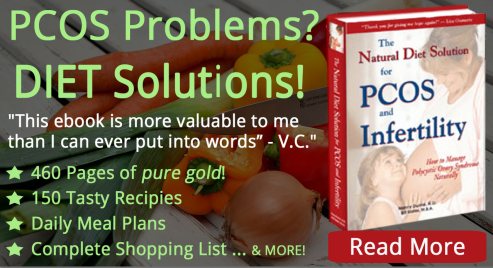 E-Books to Help You Manage PCOS