A Wonder On His Own Time
by Kris
(GA)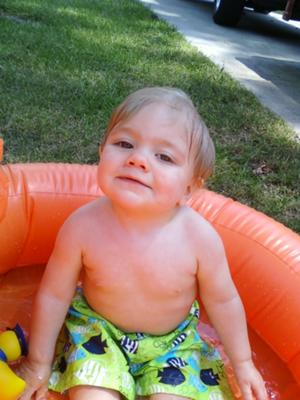 10 Months Old Hanging Out!
My name is Kris and I am 24 years old. I was diagnosed with PCOS with I was 19 after having really irregular periods and gaining a large amount of weight.

I was getting married in a year and after the doctor told me that it would be difficult for me to get pregnant me and my husband talked about when we wanted to have children. We got married in 2005.

Well after being married a little more than a year, we threw out the birth control. We figured that if God wanted us to have a baby then he would give us one.

Well, I tried losing weight and that just didn't happen. Then in May 2006 we got a house and settled down.

I was a smoker and in November 2006 I quit smoking.

And then in January 2007 I went to the doctor for a work physical and realized I had gained well over 30 pounds since being diagnosed and so the doctor put me on a weight loss supplement and I ended up losing almost all of that weight by June.

Well that summer seemed to go great, better than I could have dreamed up. I spent it fishing on the boat, traveling, and just being young. It was great.

Well, something came over me in August to go back to my Ob/Gyn and talk about getting started on fertility treatments.

And she told me that I should start with Clomid and that after I started my period to take it. I started my period at the end of September and took the clomid. Well, I ended up doing what I was told and at the end of October I found out I was pregnant.

So I thought "Great, the Clomid worked for me and on the first try!" So I talked with my doctor and she told me that I wasn't on the Clomid when I got pregnant and that I was able to get pregnant naturally.

I had a perfect text book pregnancy and gave birth to my 8lb. 10oz baby boy on June 29,2008. He is now 10 months old and thriving! I realized that there is hope out there. And that blessings come when they are supposed to.

Join in and write your own page! It's easy to do. How? Simply click here to return to PCOS Success Story.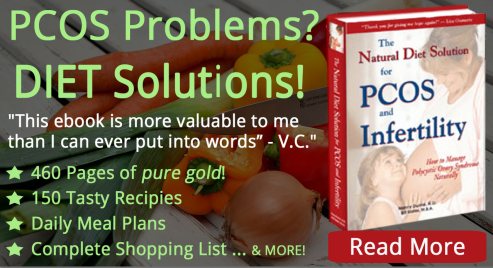 E-Books to Help You Manage PCOS