A miracle in the making
by grace
Hi, to all the ladies who has had the struggle with PCOS. I am 31 years old and just gave birth to a beautiful baby boy November 18, 2008.

I also went through a series of testing by my gynecologists because i was struggling to conceive only to be diagnosed with this syndrome.

My gynecologist referred me to a fertility specialists who then put me on Metformin in 2006. I took a few of the pills and soon learned that i could not deal with the nausea and diarrhea, so i stopped taking them.

I waited a whole year and went back to my fertility specialists who then put me on clomid pills, i took them for 3 sessions and nothing happened, i started taking the metformin for 3 consecutive months and lost 15 lbs and found out i was expecting.

I thought that this would never happen but with the grace of god he made this miracle happen. I want to say good luck to all who is trying to beat this syndrome. I have to go now, the baby is crying for a bottle (lol).

#######################

Editor's comments:

Congratulations!

Fat weight loss is a big factor for becoming more fertile. Even losing 10-15 lbs. of fat can shift your hormones.

Click here for some other tips for dealing with
PCOS-related infertility.


Join in and write your own page! It's easy to do. How? Simply click here to return to PCOS Success Story.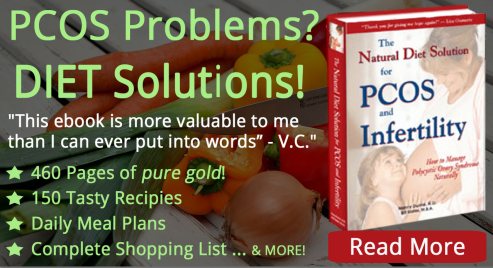 E-Books to Help You Manage PCOS