21 and i have pcos
by toni
(texas)
I was diagnosed with pcos a little over a year now.

When I heard I had this I was crushed. I've been with my husband for 9 years and we got married 3 yrs ago.

I've tried and tried getting pregnant and nothing I get so depressed but now I finally know why I am not getting pregnant.

I was put on Glucophage and they would make me so sick, my doctor said if I didn't eat right they would do that, so I changed my diet not eating bad food.

I still got sick I even lived on salad for a week.

I was wondering if anyone else went threw this with the Glucophage pills?

########################

Ed. comments: Women with PCOS are commonly prescribed metformin (Glucophage). Metformin is well known for causing gastrointestinal problems in some women.

Please visit our web page on metformin for more details.





Join in and write your own page! It's easy to do. How? Simply click here to return to PCOS Success Story.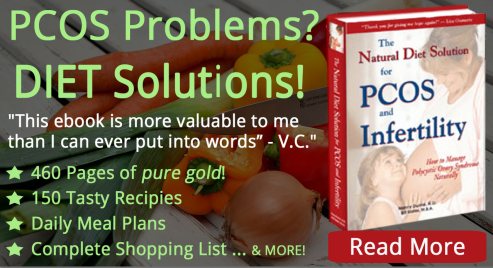 E-Books to Help You Manage PCOS