!Viewport Code> <! End Viewport Code>
We got our first baby on the 2nd cycle of Clomid!
by Hannah
(Tampa, FL)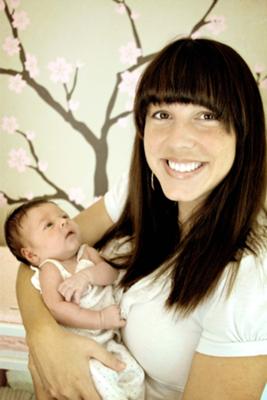 I am posting my PCOS success story because once I was diagnosed I hunted online for reassurance.

I found out I had PCOS after a miscarriage and since we were desperate to start a family, my doctor started me on Provera. It was used to jump start the periods I was no longer having.

I also went on a typical PCOS diet. (very low carb, constant high protein)

After a few months of Provera I was put on a cycle of Clomid.

My OBGYN was only going to give us three months worth before I would have to go to a fertility specialist.

I was discouraged the first month when not only did we not get pregnant, but over the counter ovulation kits showed I wasn't ovulating.

The second month we tried to conceive the tests once again showed I wasn't ovulating.

But, that was when I actually got pregnant. 10 months later and we have a beautiful baby girl.

So, it can happen... sometimes much sooner than you think.

Fertility
Weight Control
Hair Loss
Stress
Unwanted Hair
Acne...and more!
FREE PCOS Report
and Newsletter
Your email is safe with us. We respect your privacy, and you may unsubscribe at any time.

Jul 02, 17 12:11 AM

Your blood type may tell you what foods you should avoid if you have PCOS, inflammation or immune or other health problems.

Jun 15, 17 02:21 PM

PCOS, marijuana and fatty foods don't mix. Over-stimulation of the endocannabinoid signaling system in your body can increase insulin resistance and worsen your symptoms.

Jun 03, 17 11:28 PM

You need a natural PCOS diet plan to offset your genetic tendencies to gain weight, be infertile, and have acne, hair loss and hirsutism.