!Viewport Code> <! End Viewport Code>
Laughter Is Best Medicine
by Akanksha
(India)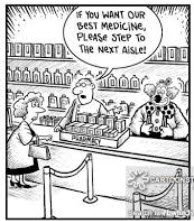 I think the main reason for my PCOS was stress.

Now I have learned to stay happy and healthy. I used to watch this comedy show: The Kapil Sharma show and used it to relax at home. Now I am less loaded with work and worry.

When I went to the doctor, she was surprised that the ovaries appeared normal and she said either it is cleared or we will have to do a biopsy. So she planned to follow my cycle this month with regular scans to see if I have normal cycle this month. If not, then we would go for biopsy next month.

Let's hope for the best!

Fertility
Weight Control
Hair Loss
Stress
Unwanted Hair
Acne...and more!
FREE PCOS Report
and Newsletter
Your email is safe with us. We respect your privacy, and you may unsubscribe at any time.

Apr 11, 17 11:51 PM

The children of mothers with PCOS have a higher rate of autism and ADHD than other children.

Mar 26, 17 07:14 PM

Diet is super-important for controlling symptoms of PCOS. But we don't eat enough vegetables. Discover the amount of vegetables you need.

Mar 26, 17 03:27 PM

A woman with PCOS reports great success with juicing to reduce her symptoms, including more regular menstrual cycles and reduction of hair loss.