!Viewport Code> <! End Viewport Code>
Homeopathy has reduced some PCOS symptoms
by Mangala
(New Delhi, Delhi, India)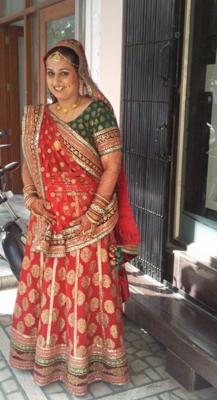 My wedding picture
Hi,

My name is Mangala and I belong to India.

I recently got married and have started worrying about having kids in the near future.

I had been diagnosed with PCOS more than 5 years ago.

I have tried many things including birth control pills, hormones etc.

Nothing has seemed to make a positive change.

But around February last year I was told to try Homeopathy. They said it can cure my problem of irregular periods and acne, balding, etc.

I have been on only that since then and my periods are normal and I have no acne at all. My hair still falls though and I keep gaining weight.

But there is some hope here, I swear by it.

Fertility
Weight Control
Hair Loss
Stress
Unwanted Hair
Acne...and more!
FREE PCOS Report
and Newsletter
Your email is safe with us. We respect your privacy, and you may unsubscribe at any time.

Apr 11, 17 11:51 PM

The children of mothers with PCOS have a higher rate of autism and ADHD than other children.

Mar 26, 17 07:14 PM

Diet is super-important for controlling symptoms of PCOS. But we don't eat enough vegetables. Discover the amount of vegetables you need.

Mar 26, 17 03:27 PM

A woman with PCOS reports great success with juicing to reduce her symptoms, including more regular menstrual cycles and reduction of hair loss.