!Viewport Code> <! End Viewport Code>
Found out I may have PCOS, Am Losing Weight
by amanda
(lubbock)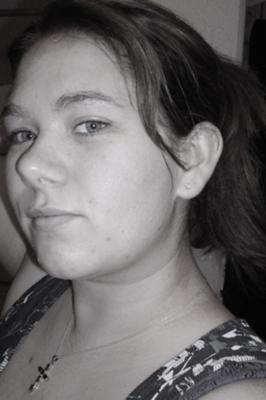 I am 28yrs old and was married 8 months ago. I had all the symptoms and no idea.

I knew I needed to lose weight I was at my heaviest 252 lbs wow I know.

I started limiting my sugar and carbs and cut out all soda diet or otherwise prior to knowing about the PCOS and lost 12 lbs since Christmas.

I was really blessed to find a doctor who listened to me. I was scared at first and really afraid.

I found this site very helpful.

I wish there was more awareness out there for young girls. Had I been informed this could have been treated sooner or even prevented.

I would like to lose weight and be healthy enough to have a child as soon as possible.

I haven't started any meds yet, but I will start on them in a few weeks. I would love to hear from anyone of you. Amanda

###########

Hi Amanda,

Congrats on limiting the sugar, carbs and sodas. It will make a big difference. Good work on losing the 12 lbs.!

It's also helpful to reduce consumption of refined, starchy foods. Biscuits, cake, bread, donuts, etc. are likely to worsen your PCOS so they should be minimized or preferably avoided altogether.

If you're looking for dietary guidance, our book can help.

The other piece of the puzzle is to increase your exercise. If you want to lose weight, exercise is the way to do it. When somebody loses weight, it must either be water, fat or muscle. You don't want to lose muscle weight. The muscle cells are where fat is burned off. There is no other way to get of the fat weight, except through your muscles. So the more you use your muscles, the more fat you can get rid of.






E-Books to Help You Manage PCOS
Fertility
Weight Control
Hair Loss
Stress
Unwanted Hair
Acne...and more!
FREE PCOS Report
and Newsletter
Your email is safe with us. We respect your privacy, and you may unsubscribe at any time.

Dec 30, 17 03:39 PM

Melatonin may improve ovarian and thyroid function and thus remove an aspect of PCOS.

Dec 30, 17 12:04 AM

Did you exercise today? If not, you're limiting your ability to reduce PCOS suffering and frustration. Find out what you can do.

Dec 20, 17 08:52 PM

Here's the wisdom of two women who have PCOS and have been successful in dealing with it. Steady progression is the key to success.