Finally my wish came true...Pregnancy in spite of PCOS
by Michelle
(Downey, CA)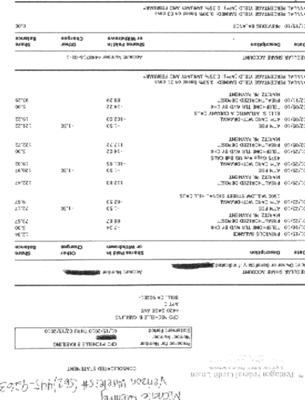 My Lab Test
Hello people, I know I'm supposed to be sleeping, but I cannot sleep because I have to share my story.

Well I know I wasn't expecting to be a mother so soon, but then again I should be a mother, I am a mother to a lot who are in need. I am a very giving person. I am 36 years of age, was not even thinking of it, but I guess when you at least expect something, something happens to you.

Well I have written a story before about me having PCOS since 14 yrs of age, never knew I had it. I never even knew why I did not get my periods every month since the pills. I started taking the pills when I was 14 and never gave my body a chance to adjust to the normal state.

Just as soon as I stopped taking the pills I never was normal down there, and I never thought I would have a problem of getting pregnant.

I started thinking well maybe just maybe I would get pregnant but never did. I have been married for almost 9 yrs with no children as of yet.

I said what is the problem? See, I can't get my periods every month so I started seeking fertility help -- all they wanted was $$$$, couldn't afford that. All I wanted was my cycle to be normal. I really was not trying for a baby.

I considered if I get my periods they would be normal and I will be able to ovulate and get pregnant one day.

So I went to hundreds and hundreds of websites searching and searching....finally I read of this website, was interesting.

So I ordered D-pinitol, Vitamins. I took them every day especially with Vitamin D supplements. It worked out because before I took these the nurse advised me to lose weight and you'll be regular. You just have to know how to eat right, and exercise.

Well, that sounded like a plan. I was always an athletic person anyway, but I started to gain weight when I got married. You know you get too comfortable in your ways of setting.

Soon enough, about 3-6 months of being regular of periods, losing a lot of weight, probably went down to normal weight size of when I got married lost from 172 to 145, no acne, feeling good every day....I GOT THE BIG FAT PREGNANCY NEWS, I AM SOOSOOOOOO Happy! And how I knew was pregnant was that I was feeling sick, nauseated, not so much of throwing up but also feeling like I was go to start my AF...I was like I never thought it would happen this fast.

Well, God has his ways...so I am going to get my first prenatal 5 days before Xmas.

Don't ever stop thinking that you will not ever get PREGNANT.

I'm the proof this diagnosis is not so serious but you can make it serious if you don't take care of yourself, by losing weight, eating the right foods, and maintaining a good caloric intake. It is very important to adhere when taking the supplements.

I promise you will see good results. I promise. I figure when you do ever get pregnant, you would have to do this anyways. God Bless and Happy Baby Making!

~~~~~~~~~~~~~~~~~

Editor's comments: Congrats on your pregnancy, Michelle!

We agree that having PCOS is not the end of the world. For example, it's well known that if you have a weight problem and are not ovulating, even a small amount of weight loss (5%-10%) can substantially improve your ability to ovulate and become pregnant.

In addition, vitamin D is also known to have multiple benefits, including improving your changes of achieving a more normal cycle. Vitamin D is a very important vitamin for women who have polycystic ovary syndrome, especially if they tend to be overweight. This is one reason why there is so much vitamin D in the d-pinitol formula.

Also, eating fewer refined carbohydrates and increasing exercise is extremely helpful.
A Product You Might Like...

---
Berberine Extract - Medical research says this nutritional supplement will help you to manage PCOS by lowering testosterone, insulin and cholesterol levels, shrinking fat cells, and building your overall health.