8 Ways Cinnamon May Help to Reduce PCOS Symptoms
Women with polycystic ovary syndrome should be aware of the possible value of cinnamon, a spice that has traditionally been used for type 2 diabetes, lack of menstruation and a number of other health problems.
There have been a number of studies over the past few years showing that the extract of cinnamon has multiple health benefits. Cinnamon may help to reduce the risk of developing these health problems:
Insulin resistance
Obesity
Cardiovascular disease
Diabetes
High blood pressure
High blood sugar problems
High cholesterol and triglycerides
Cancer
Alzheimer's.
Study Says Cinnamon Extract Helped Women with PCOS
One of the most important health benefits is that cinnamon extract appears to help the body control blood sugar and to reduce insulin resistance. Insulin resistance is the inability to efficiently utilize the hormone insulin. As you may know, insulin resistance is thought to be the #1 cause of polycystic ovary syndrome as well as diabetes.
In an interesting study from Columbia University, a group of 15 women with PCOS were divided into two groups: one group took cinnamon extract while the other group took a placebo. After 8 weeks, the cinnamon group showed significant reductions in insulin resistance while the placebo group did not.
This study suggests that you should think about adding cinnamon to your diet, and possibly you would benefit by taking cinnamon extract as a supplement for PCOS problems.
Should You Add Cinnamon to Your Diet?
Do you eat a lot of carbs? If so, at least you could add cinnamon.
Women with polycystic ovary syndrome commonly have an excessive increase in insulin after eating a meal containing carbohydrates. The excessive insulin causes a multitude of problems and throws other hormones into disarray.
I don't recommend eating any starchy refined carbohydrate foods such as baked goods, breakfast cereal, white rice, etc. These foods cause a big uptick in blood sugar levels, which triggers an over-response of insulin.
However, if you do eat such foods, you could add cinnamon. A recent study from Malmo University Hospital in Sweden has shown that consuming at least 3 grams of cinnamon with a carbohydrate meal dampens the insulin response after the meal is consumed.
If sprinkling 3 grams of cinnamon on your food does not appeal to you, you could take a high potency cinnamon extract instead. Or, cinnamon can be made as a tea, 1 teaspoon per cup. The tea can be added to curries, or stirred into a smoothie. You can purchase empty gelatin caps and fill them with inexpensive but effective bulk cinnamon while you watch TV or otherwise relax.
How Much Cinnamon Should You Take -- and Where Can You Get It?
There is no "correct" dose for everyone. The possible dose will also depend on the form of cinnamon used.
For type 2 diabetes, 1 to 6 grams (1 teaspoon = 4.75 grams) of powdered cinnamon daily for 40 days have been used in medical studies.
If the product is a cinnamon extract, a dose of 200 - 300 milligrams can be considered.
A high quality patented cinnamon extract in 125 milligram capsules is available from our online Nutritional Supplements Store.
Is It Safe?
Cinnamon extract is considered to be quite safe when used at recommended dosages. It's advisable to check with your doctor if you intend to take it while pregnant or breastfeeding; there is insufficient information to judge its safety in these situations.
Since cinnamon can lower your blood sugar, check with your doctor before starting supplemental cinnamon if you are taking medications for controlling blood sugar and insulin levels.
You may need to modify or reduce your dosage of these medications: glimepiride (Amaryl), glyburide (DiaBeta, Glynase PresTab, Micronase), insulin, metformin (Glucophage), pioglitazone (Actos), rosiglitazone (Avandia) or similar medications.
Click here for more reasons why cinnamon is important for PCOS and your health.
Return to Nutritional Supplements Page
Click here for article footnotes.
<!content_extra_1>
PCOS Health Review
This free newsletter gives you original and immediately usable information to help you deal with PCOS.
Get the latest research, tips for improving your health, answers to questions, success stories, and more!
Your e-mail address is totally secure. We will never misuse your information.
Click the Link Above to Subscribe Today
and Get Your Questions Answered in this Free Special Report!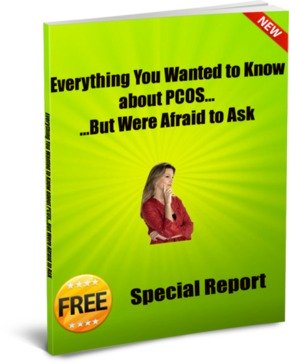 Click here to see what other women say about this newsletter