About Us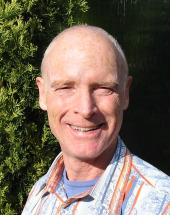 Bill Slater
Hello, I'm Bill Slater.  In 1977, when my mother was diagnosed with cancer, I began to question my concepts of health and the causes of disease.  Wanting to understand my mother's illness, I conducted extensive research in the areas of health, nutrition and disease prevention.  This was the beginning of what would later become a career in alternative health care services.

I'm the co-founder of a chiropractic clinic that became an integrative medicine center with health practitioners from different disciplines.  We combined the skills of a M.D., a D.C., a nutritionist and several specialized body therapists such as Heller and Trigger Point workers.

We specialized in treating people with chronic disorders with a variety of holistic, natural therapies. Our goal was to provide a more comprehensive, more coordinated, more customized and more effective delivery of health services to each individual.

Since retiring from the clinic, my focus has been on helping people discover their own path to better health.

My primary focus is polycystic ovary syndrome, because it is an under-recognized but serious disorder.

It appears to me that there are diet and lifestyle actions that can complement the rather limited pharmaceutical treatment options currently available.  By improving diet, exercise, management of chronic stress and other lifestyle factors, an individual should be able to improve her general health and to some extent reduce the troubling symptoms of PCOS.

I co-authored The Natural Diet Solution for PCOS and Infertility, a book that describes the diet and other lifestyle choices that are available to women who have this disorder.  The information in the book is based in part on my considerable research of medical studies on the topic of polycystic ovary syndrome.  In addition to the information presented, the book contains 347 citations to the medical literature for those who wish to conduct their own research.

Since 2002, I have also been the author of the PCOS Health Review newsletter series.

I'm also author of Natural Solutions for Female Hair Loss.

I firmly believe there is much you can do to effectively manage this health problem.  This is why I have developed this website.

I have a M.B.A. from the University of California.  Although I don't have a medical degree, I have studied nutrition and disease prevention for 30 years and have attended several hundred hours of medical and health seminars.  I'm also a past instructor at Bastyr University in Seattle, Washington, a university that educates and trains future naturopathic physicians.

---
E-Books to Help You Manage PCOS